MS in Engineering Management
"
Engineering Management is the art and science of planning, organizing, allocating resources, and directing and controlling activities which have a technological component. Engineering Management is rapidly becoming recognized as a professional discipline. Engineering managers are distinguished from other managers by the fact that they posses both an ability to apply engineering principles and a skill in organizing and directing technical projects and people in technical jobs.
" --
-ASEM
---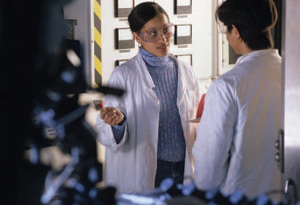 By drawing on the diverse resources available through the university and surrounding industry, the MS in Engineering Management program develops engineers and other technically trained individuals for leadership roles in a technologically-based, project-oriented enterprise.
Focus on interdisciplinary course work and research provides students with an advanced background in both the theoretical and practical aspects of managing technical/engineering projects and programs via case studies, role playing, and course work. The engineering management program faculty bring to the classroom a critical blend of practical and academic experience.
The program is particularly valuable to individuals who have a number of years of experience in industry, government, and service organizations, or those who have been entrepreneurs. It provides these professionals with broad-based knowledge and skills to succeed as organizational managers and project managers, from conceptualization through implementation.
Eligibility for admission requires completion of an undergraduate degree in engineering, the sciences or a closely related area. Students are expected to have achieved an undergraduate GPA of at least 2.8 on a 4.0 scale. Students not satisfying the above requirement will be considered for conditional admission on a case-by-case basis. In some cases, a bridge program will be required to qualify for matriculation.
The program requires 30 credits, 18 of which are taken in a required core. A purpose of the core is to provide knowledge in the functional areas that are the cornerstones of the discipline: organization and people management, cost management, and systems management. The remaining 12 credits are elective courses, which may be within an area of specialization to meet the individual's specific professional and personal objectives. A 3-credit project or a 6-credit thesis is optional. In some cases, students may select courses to enhance their technical competency. In other cases, individuals may select courses to prepare for a change in responsibilities or job function. At least half of the elective courses must be selected from those having an EM, IE or MNE prefix. Also, a 12-credit graduate certificate in Project Management, Construction Management, Finance for Managers, Management Essentials, Management of Technology or Supply Chain Engineering is available as a step toward or part of this degree.
18 Core Credits are required with courses in Management Accounting, Management Science, Project Management, Organizational Behavior, Total Quality Management and Decision Support Systems.
The range of possible specializations is broad. The following is a list of possible specializations:
Project Management
Cost Engineering
Supply Chain Engineering
Technical Marketing
Technological Entrepreneurship
Quality
Manufacturing Systems Management
Management Information Systems
The MS Engineering Management program is also available online.
How can I learn more?