Society of Automotive Engineers (SAE)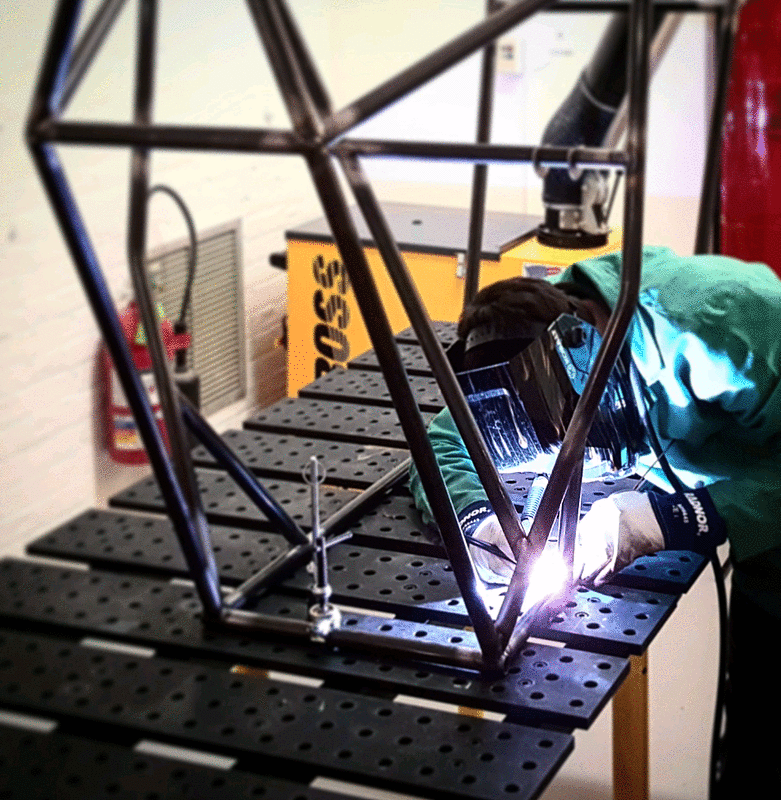 Baja SAE
®
consists of competitions that simulate real-world engineering design projects and their related challenges. Over 100 collegiate teams are tasked to design, build, and compete with their vehicle to survive the severe conditions of rough off -road terrain. Over the course of three national competitions spanning four days, teams compete against one another to have their design accepted for manufacture by a fictitious firm. Not only must the car be designed, built, tested, and raced, it must also generate financial support and compete in a cost and sales event.
Our members study put in hard work over their free time to see this project to fruition. They are tireless, driven, and passionate for success and results. Baja members put their technical skills to the skill by modeling the car and its subsystems in Solidworks, and can join one of six sub-teams, chassis, drivetrain, electronics, brakes, steering, and suspension. The project is no easy task, but team works to win each day leading up to the competitions. You can visit their website for more information and view photos from their recent competition season.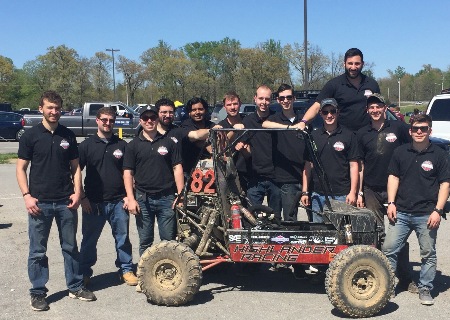 NJIT Baja members and their advisor Dan Brateris
at the Baja SAE Tennessee Tech, April 2016.
The Aero Design competition is intended to provide undergraduate and graduate engineering students with a real-life engineering exercise. The competition has been designed to provide exposure to the kinds of situations that engineers face in the real work environment. First and foremost a design competition, students will find themselves performing trade studies and making compromises to arrive at a design solution that will optimally meet the mission requirements while still conforming to the configuration limitations.